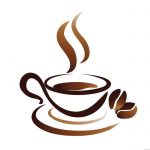 Sessantaquattresima puntata
Fare il caffè è un'arte, ma è anche una scienza: in questa puntata, parleremo della fisica che c'è dietro uno strumento apparentemente banale, la caffettiera Moka.
Autori: Valerio Ippolito
Altre voci: Chiara Piselli, Valerio Ippolito
Regia: Edoardo Massaro
Musica: Schweigt stille, plaudert nicht di Bach (conosciuta come "Cantata del Caffè): Brani estratti: -Aria (Schlendrian): Hat man nicht mit seinen Kindern -Aria (Liesgen): Heute noch, Lieber Vater, tut es doch! -Coro (trio): Die Katze lässt das Mausen nicht Eseguiti dalla Netherlands Bach Society – https://www.youtube.com/watch?v=B6Loyexw3uk
Podcast: Download (Duration: 14:29 — 13.3MB)
Subscribe: Apple Podcasts | Android | RSS | More
29/07/2020 Nell'ambito del progetto "Worklimate", a cui il Cnr partecipa con l'Istituto di bioeconomia, è stata avviata un'indagine sulla percezione del "rischio caldo" per i lavoratori: il questionario, aperto a ...
Continue reading
31/07/2020 La manifestazione internazionale si arricchisce di un nuovo progetto coordinato dal Cnr: si chiama "Net" e mira a creare una rete attiva fra scienza, cultura e società. Quest'anno, a causa dell'...
Continue reading
Corso di laurea magistrale - Area di Medicina e Chirurgia - Numero di posti programmato a livello locale - Classe LM-61 (D.M. 270/2004)
Continue reading
06/07/2020 L'Istituto di ricerca su innovazione e servizi per lo sviluppo del Cnr ha promosso, dal 29 giugno al 3 luglio, la terza edizione della "Business and Human Rights Summer School". Il Corso, a carattere internazionale,&nbs...
Continue reading
We commemorate with great sadness the destruction of Hiroshima and Nagasaki 75 years ago. The IAEA helps to make it less likely that nuclear weapons will ever be used again by verifying that nuclear materials are not diverted from peaceful purposes.
Continue reading
Research has shown that feeding an infant exclusively with breast milk, no other liquids or solids, during the first six months of their life offers benefits for optimal growth, development and health.
Continue reading
08/06/2020 Promuovere una migliore conoscenza delle tematiche marine (Ocean Literacy) tra cittadini, insegnanti e studenti, attraverso iniziative di scienza partecipativa "on-line", senza scendere in campo "fisic...
Continue reading
Dal 11/06/2020 ore 09.00 al 12/06/2020 ore 11.30 Terzo evento online dell'Istituto di scienze del patrimonio culturale (Cnr-Ispc) nel quale si vuole raccontare al pubblico le tecnologie che permettono di studiare, valorizzare e pr...
Continue reading