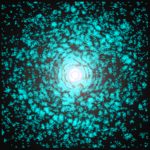 Sessantunesima puntata
Negli ultimi pochi anni c'è stato un boom di scoperte di pianeti "extra-solari", cioè che non fanno parte del nostro Sistema Solare ma orbitano attorno ad altre stelle. Ad oggi ne sono stati osservati più di 4000, anche se di pochissimi abbiamo un'immagine diretta. Ma come fanno gli astronomi a scovarli? E perché ci sono riusciti solo adesso? Merito delle nuove tecnologie che vi raccontiamo in questa puntata.
Podcast: Download (Duration: 13:05 — 24.0MB)
Subscribe: Apple Podcasts | Android | RSS | More
Over the past few months, Malaysia's nuclear agency, Nuclear Malaysia, has been multiplying seeds of a high-yielding rice variety developed through nuclear techniques.
Continue reading
L'universo oscuro. Guardare il cielo in una notte stellata ci riempie di gioia e nello stesso tempo ci fa pensare a quello che siamo, perduti nell'immensità dell'Universo. Un oblio, che ci fa riflettere sulle scoperte della scienza capaci di spiegare quello che accade nel mondo che ci circonda fino al più piccolo mattone elementare così [...]
The post Odiessea nell'universo (sconosciuto) appeared first on Frascati Scienza.
Continue reading
Tutorial #lezionionline - Studenti - Procedura per scaricare ed installare Microsoft Teams
Continue reading
Tutorial sull'utilizzo di Office 365 disponibile per tutti i dipendenti e gli studenti di Ateneo
Continue reading
Tutorial #lezionionline - Studenti - Procedura per scaricare ed installare Microsoft Teams
Continue reading